Many people ask me…and if you also are wondering… How can I boost my immune system? How can I boost my immune system to fight viral infections? What vitamin is good for the immune system? Is there a shot to boost the immune system? What are the foods that weaken the...
read more
It is important to have an understanding of different types of Lipids circulating in the blood in the form of Cholesterol, Triglycerides, HDL Cholesterol and LDL Cholesterol. If you or somebody whom you know has ever been detected with high cholesterol levels, you...
read more
Strength Training also called Resistance Training helps increase muscle strength by making your muscles work against a weight or force. Increase muscle strength with resistance training There are different ways you can do resistance training with free weights, weight...
read more
Weight Loss! This word may be a challenge to some and scary to others but it doesn't have to be either. In this article, we cover 13 effective weight loss tips that will not only help you achieve your weight loss goal stress-free but also help you become a healthier...
read more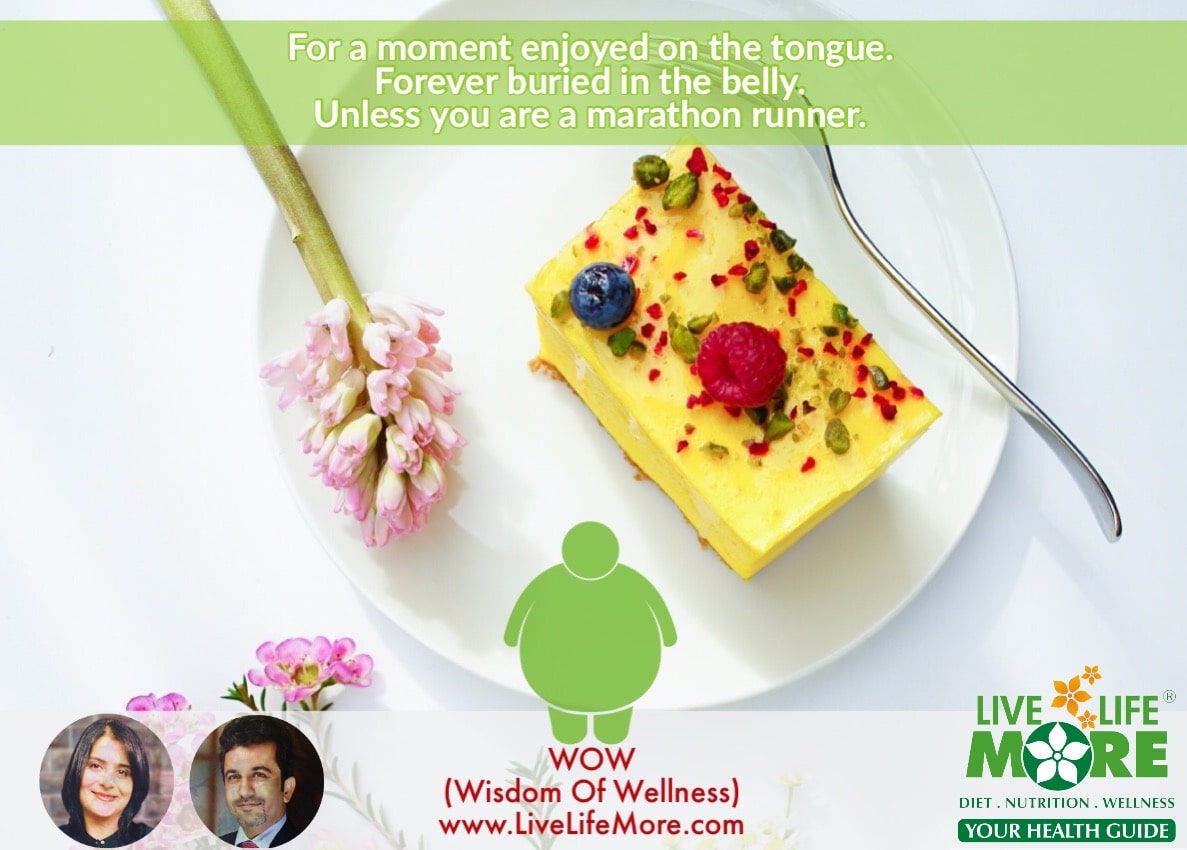 WOW (Wisdom of Wellness) powered by www.LiveLifeMore.com Many times we feel tempted to grab that high calorie delicious looking piece of cake lying on a bakery shelf. But, do you know how tough is it to burn those extra calories? Once you have that yummy cake or...
read more
WOW (Wisdom Of Wellness) powered by www.LiveLifeMore.com Regular exercise can reduce the chances of heart disease. Simple exercises like walking at a fast pace for three hours or more at least one time a week, you can reduce your risk of heart disease by up to 65%.
read more
Stretching helps relieve joint stiffness & improves range of motion 'Stretching' circulates the natural lubricating fluids inside your joints to relieve the stiffness & it extends the mobility by improving the 'range of motion' by pulling them to their...
read more