Consult online diet & health plans by Internationally certified dietician & wellness consultant for weight loss/gain, thyroid, diabetes & Cholesterol diseases.
Have you ever thought about the power of green leafy vegetables in reducing the risk of hip fractures when you age? Don't believe? Then do spare some time & read the following facts... you will start believing. And if you start implementing this Wisdom of...
read more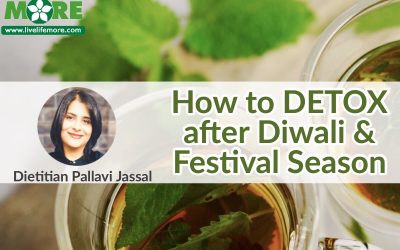 Looking for a simple home remedy to get rid of the heaviness, bloating & constipation? In this article, we are sharing an effective way to Detox after Diwali or Festive Season. How to Detox after Diwali or Festive season? You have been meeting friends and family...
read more