Start Your Permanent Weight Loss Journey with us
(Get A Life Free Of Chronic Conditions & Medications)
Since 1993, we offer specialized health coaching through a perfect blend of medically supervised customized diet & lifestyle plans that are nutritionally sound & scientifically proven.
Your Health Journey With Us…
An in-depth history
We'll learn more about you and your health concerns, history & factors which lead to your current state
Initial measurements
To evaluate important health parameters such as weight, height, age & blood reports if any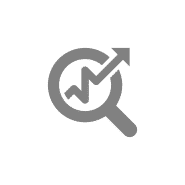 Analysis of current lifestyle
Your diet, eating pattern, taste preferences, lifestyle & occupation are taken into account as well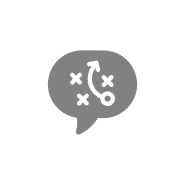 Goal setting & Strategy
We share a customized action plan perfectly tailored just for YOU as unique as you are
Dr. Sandeep Jassal
Wellness Consultant Family Physician
(Motivational Speaker and Health Mentor)
Health Presenter – Formerly at: Lifestyle Unit, Apollo Hospitals, Hyderabad,
Mediwell Heart Institute & Research Centre
Department of Preventative Health, HII, France
Dt. Pallavi Jassal
Chief Consultant Diet, Nutrition & Natural Health
(Internationally Certified Nutritionist by Canadian Society of Nutrition Management)
Health Presenter – Live Life More Health Shows
Formerly at: Christian Medical College, Ludhiana
Mediwell Heart Institute, Chandigarh
Why Choose Dr. Jassal's LiveLifeMore® Diet & Wellness Plans?
Pioneers
✔ 43+ years of combined experience
✔ 400K+ health transforming consultations
✔ Trendsetting Wellness Clinic Estd. in 1993
Professionals
✔ The Most Qualified & Certified Team
✔ Safety Ensured with Doctorate & Master's Degree
✔ Internationally certified from Canada, USA & France
Personalised
✔ One on One Communication
✔ Personally Supervised Plans
✔ Best Blend of Diet & Lifestyle Changes for YOU

Weight Management
Safe & Effective Weight Loss programs with you & your
goals in focus.

Disease Management
Medically supervised nutrition plans to manage, control, reverse chronic diseases

Preventive Health Checkups
Most cost-effective full body checkup profiles by leading NABL certified Laboratories
Food Intolerance Testing
Take the guesswork out.
Identify what food is causing symptoms & inflammation
Heavy Metal Testing
Hair Tissue Mineral Analysis
gives detailed information
about deficiencies & toxicities
Abhishek Mehta For Weight Loss* Treatment
★★★★★
"Pallavi Madam is a great dietician,from the past 1 month i am with her & really enjoying my diet.She keeps a balance of what i like & what i have to eat in order to reduce, she's like a friend more than a mentor. 😁😋"
Amritpal Kaur For Weight Loss* Treatment
★★★★★
"I've had the pleasure of working with you over the past one month, and you has produced excellent, realistic, manageable eating plans that have great results. You really understands my specific demands and taps into with advice that is easy to follow and, most importantly, doesn't require starvation! You are a pleasure to work with. Your positive energy and can do attitude makes anything possible. No subject is ever too complex, every time the information you sends back is fresh, knowledgeable and enlightening."
Ritu Kashyap For Weight Loss* Treatment
★★★★★
"Dr Pallavi is my savior….its just been three weeks, and am already feeling the difference in my health, confidence and general well being…kudos to her…and my heartfelt thanks… love her..she is sooooo helpful and supportive and a positive person to be around."
Have you got any unanswered questions?
Read our FAQs (Frequently Asked Questions)
How much weight loss can i expect on LiveLifeMore Weight Loss Plan?
You should expect to lose 0.5 – 1 kg every week if you strictly follow Dt. Pallavi Jassal's weight loss plan.
How Will My Other Health conditions Improve with weight loss?
You should expect to lose 0.5 – 1 kg every week if you strictly follow Dt. Pallavi Jassal's weight loss plan.
Is Weight loss safe and effective?
LiveLifeMore is a unique diet and wellness clinic with a highly qualified team that ensures the safety & effectiveness of plan.
WILL I HAVE TO PAY EXPENSIVE GYM MEMEBERSHIPS FOR DESIRED RESULTS?
LiveLifeMore is a unique diet and wellness clinic with a highly qualified team that ensures the safety & effectiveness of plan.
Being Overweight or Obese Can Be Harmful To Your Health
Here's How Just 10% Reduction in Extra Weight Can Improve Your Health Conditions
2 out of 3 people are obese or overweight, but do you know how dangerous can it be? Obesity isn't just any cosmetic issue, it's serious condition which can lead to many life-threatening complications. However, with proper diet & lifestyle changes you can avoid these complications and live healthier and longer life without pain. Reducing your weight just by 10% can make massive changes and improvements for your health. It can decrease your cholesterol and reduce your blood pressure – two main causes of heart disease. It also decreases the load on your joints by 40% which can reduce your pain and make you move easier. The best thing about it is that you can lose 10% of your weight in just couple of weeks. Start changing your life today. Move freely, stay healthy and feel better with proper diet & lifestyle change. Achieve your fullest potential and decrease the risk of severe life-threatening complications today.
Our WOW (Wisdom of Wellness) Blog
Subscribe for Nutrition & Natural Health Newsletter
Lose weight, increase your performance and build muscles fast. Accomplish all of these without sacrificing your favorite foods or carefully observing every calorie you eat. Macronutrients counting or macro counting can help you with all of that. Macro counting...
read more
Get Started!
Get the Education You'll Need to Keep the Excess Kilos Off and Learn How to Maintain Optimal Health