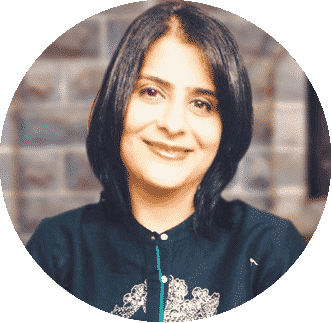 Best Dietitian in Punjab
Best Dietitian in Chandigarh – Dt. Pallavi Jassal is a senior consultant Dietician & Nutritionist at LiveLifeMore® Diet & Wellness Clinic, Chandigarh, India & LiveLifeMore.com. She has B. Sc. (Dietetics), M.Sc. in Foods & Nutrition, & PGD Naturopathy & Yoga.
You can contact me if you want a healthy lifestyle & healthy living. Feel free to ask about any health-related problems. For more details, call us at 09815502203 or you can mail us at livelifemore@gmail.com.
Why Dietitian Pallavi Jassal is the Best Dietitian in Chandigarh?
Dietician Pallavi Jassal is a Certified Nutritionist by the Canadian Society of Nutrition Management. She has 18 years of rich experience in weight loss & therapeutic diets and has presented more than 2500 radio health talks in India & abroad. She has formerly worked at Christian Medical College, Ludhiana, & Mediwell Heart Institute, Chandigarh. She firmly believes in the fact that 'everything we eat is either fighting disease or feeding it'. Her best success story in weight loss coaching has been an amazing weight loss her patient achieved 65 kg* along with many other health benefits. She believes in counselling for a lifestyle change rather than a time-bound diet plan.
Her core speciality is diet & nutrition plans for (the list of diseases we provide plans for).
Why Choose Best Dietitian in Punjab
Good nutrition is probably the single most important factor in determining health. The food choices you make today will influence your life expectancy, your body's ability to combat chronic disease and the quality of your life, as well as your family's health. We don't believe in quick-fix diets, but rather in supporting people to make positive changes for the long-term.
We are a certified team of the best nutritionist in Punjab providing the right guidance and individualized programs. A Nutritionist is qualified to analyze your diet, and a Lifestyle Consultant Doctor is qualified in analyzing the health risk factors in detail and make recommendations for improvement.
Best Diet Plan For Weight Loss in Punjab
Diet Therapy
Fibromyalgia
Crohn's Disease
Ulcerative Colitis
Irritable Bowel Disease
Migraines and Headaches
Male and Female Reproductive Health
Asthma
Allergies
Chronic Pain
Cancer and Cancer Recovery Management
Auto-Immune Disease
Get in touch with Dt. Pallavi Jassal Mobile: +91 98784-43111 Email: info@livelifemore.com, livelifemore@gmail.com
Book an appointment for best diet tips for weight loss, weight gain plans. Consult online with the Best nutritionist in Punjab, Dietitian Pallavi Jassal, an internationally-certified dietician at Punjab's Best awarded Diet, Nutrition & Wellness Clinic or visit Live Life More Clinic in Chandigarh and LiveLifeMore Diet & Wellness Clinic, in Surrey, British Columbia.