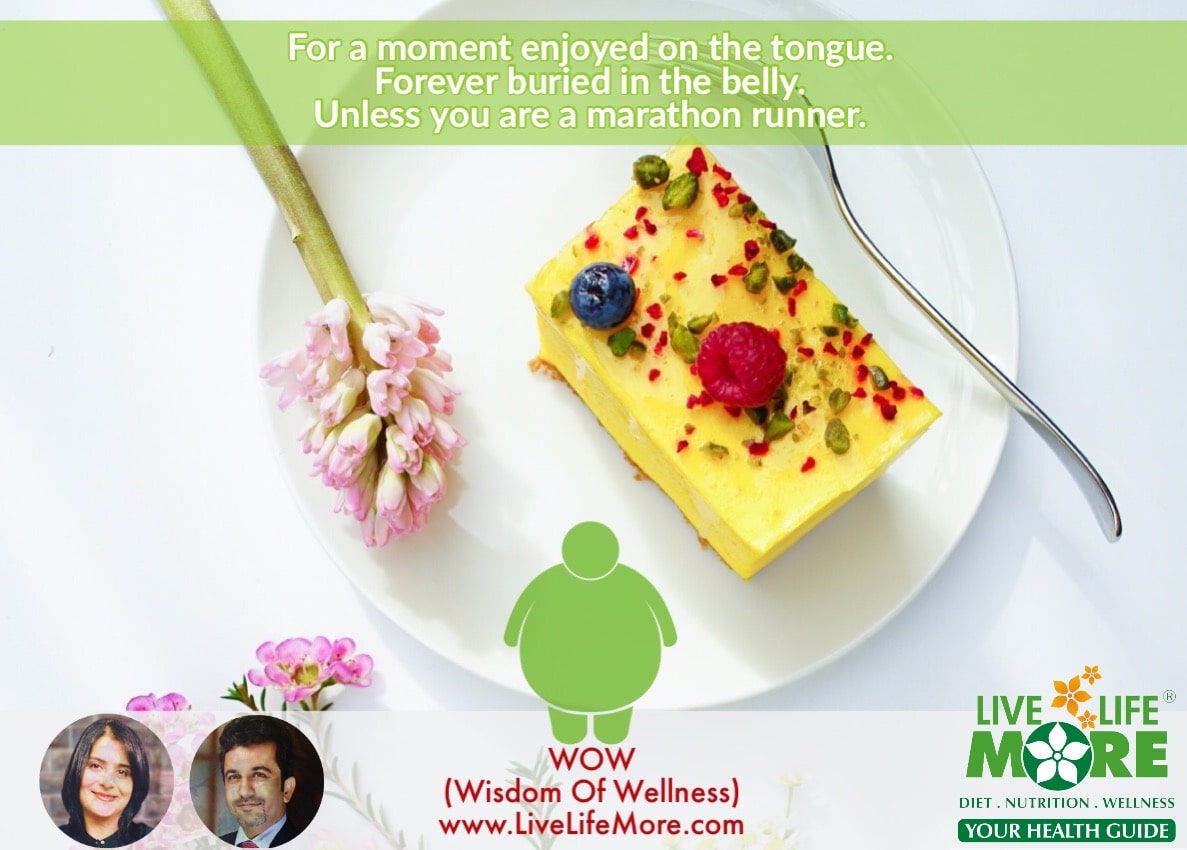 WOW (Wisdom of Wellness) powered by www.LiveLifeMore.com
Many times we feel tempted to grab that high calorie delicious looking piece of cake lying on a bakery shelf. But, do you know how tough is it to burn those extra calories?
Once you have that yummy cake or pastry in the mouth, it tastes heavenly and takes just a moment to swallow the whole piece. But, if you have to burn the calories you consumed in a moment, it takes hours of hard work through exercise.
According to senior diet & nutrition consultant Dt. Pallavi Jassal, a pastry weighing 100 gms easily gives you an extra 450-550 calories in addition to the calories from your usual meal. Interestingly, she says that it feels the same when a energy & fat laden pastry goes down the throat or a zero calorie cucumber salad. What makes a real difference is the what you opt for.
Senior wellness consultant & integrative medicine specialist Dr. Sandeep Jassal adds that the calories thus consumed if burnt will need 1 hour of brisk