How To Make Protein Laddu at Home
How To Make Healthy Protein Laddu
It is very is a very tasty and healthy protein-based snack with more delicious and natural homemade foods.  Learn now how to prepare Protein Laddu.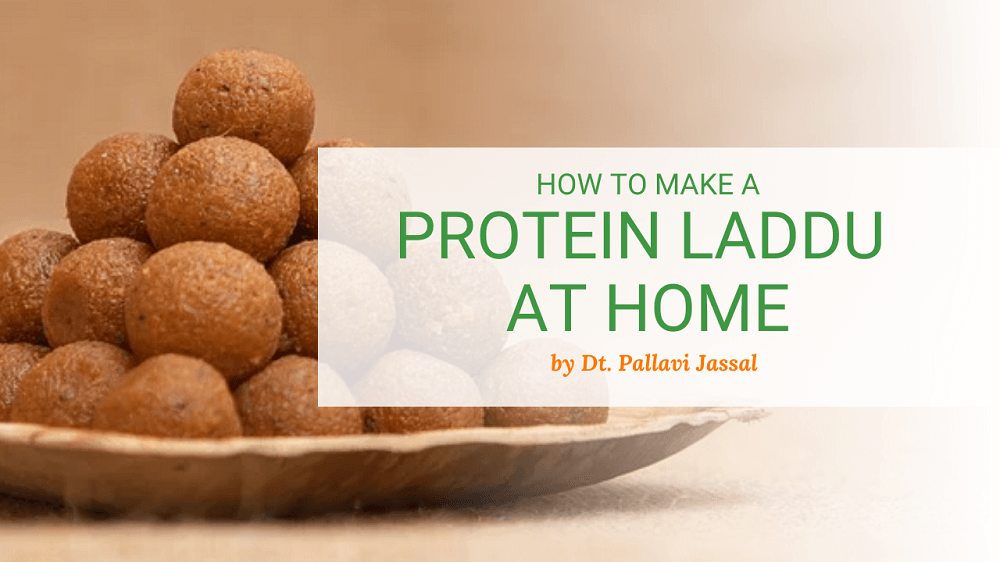 Blackgram – 170 g or 3/4 cup
Cashew nuts – 30 g or 1/4 cup
Almonds – 35 g or 1/4 cup
Oats – 30 g or 1/3 cup
Cardamom – 5 or 6
Ragi/finger millets flour – 80 g or 1/2 cup
Ghee – 100 mL (Approx.)
Organic Cane sugar/ jaggery –
200 or 225 g
honey – 50 g (optional)
Pour the juice in a blender and add turmeric and ginger.
Blend for 30 seconds and then squeeze half lemon.
Strain and serve.
Use fresh home-made orange juice for the drink. Enjoy the freshness of this juice during this season while staying healthy.
Rinse & dry the blackgram very quickly & strain out the water immediately.

Put them on a clean dry cloth & rub until the moisture disappears. Keep under fan or sunlight for 15-20 minutes.

Dry roast the ingredients (cashew, almonds) for 2-3 minutes. Keep them aside. Saute Oats for 2 minutes. Keep aside. Dry roast the dried blackgram (till they turn golden brown).

Add oats and cardamom to grind & grind into powder. Then grind the roasted nuts & dried blackgram separately.

Put 2-3 tbsp of ghee in pan. Add Ragi flour. Mix. Add oats, black gram powder & cashew almonds powder. You can also add 50 g ghee roasted soya bean powder to make it more rich in protein.

Mix well. Add organic cane sugar/ jaggery (adjust according to taste)

Turn off heat. Add 2-3 tbsp of ghee to a portion. Mix quickly and start making laddoos.
How To Make Besan Cheela Recipe at HomeHow To Make Besan Cheela RecipeIngredients 1 cup besan / gram flour ¼ tsp turmeric / haldi ¼ tsp caraway seeds / ajwain salt to taste ½ cup water (or as required) ½ onion (finely chopped) 2 tbsp coriander leaves (finely chopped)...
Address
H.No: 3258, Sector 46, Chandigarh, 160047