Boost Your Immunity:
How To Make Orange Turmeric and Ginger Detox Drink
With a steep change in the weather, taking care of our immunity has become imperative. While cold and flu are always associated with season change, the importance of boosting immunity is stressed upon. A strong immunity helps fight diseases and keeps them at bay, especially during the days when we are doing our bit to keep up our immunity.
How To Make Orange, Turmeric and Ginger Detox Drink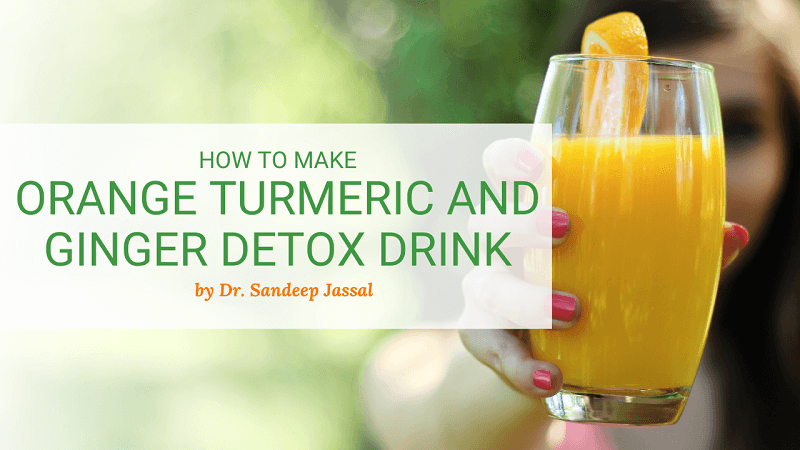 300ml of orange juice
1/2 tbsp organic turmeric powder
1/2 inch ginger (crushed)
2 tsp lemon juice
Pour the juice in a blender and add turmeric and ginger.
Blend for 30 seconds and then squeeze half lemon.
Strain and serve.
Use fresh home-made orange juice for the drink. Enjoy the freshness of this juice during this season while staying healthy.
Health Benefits Of Oranges
Oranges are full with antioxidants that may do wonders for your weakened immunity. These are not only full of vitamin C that naturally boosts your immunity but the ascorbic acid and beta-carotene present in oranges play a vital role in fighting free radical activity which can affect our immunity.
Health Benefits Of Ginger
Ginger has several medicinal properties. Ginger has analgesic, antipyretic and antibacterial effects. Ginger helps in curing cold and sore throat. Ginger also helps in keeping blood pressure and cholesterol level under control.
Health Benefits Of Turmeric
Turmeric has powerful anti-inflammatory and antioxidant properties.
A pinch of turmeric is said to be useful in fighting respiratory health issues as it contains curcumin which has healing properties. Due to its anti-inflammatory compounds, it helps relieve cough.
How To Make Besan Cheela Recipe at HomeHow To Make Besan Cheela RecipeIngredients 1 cup besan / gram flour ¼ tsp turmeric / haldi ¼ tsp caraway seeds / ajwain salt to taste ½ cup water (or as required) ½ onion (finely chopped) 2 tbsp coriander leaves (finely chopped)...
Address
H.No: 3258, Sector 46, Chandigarh, 160047