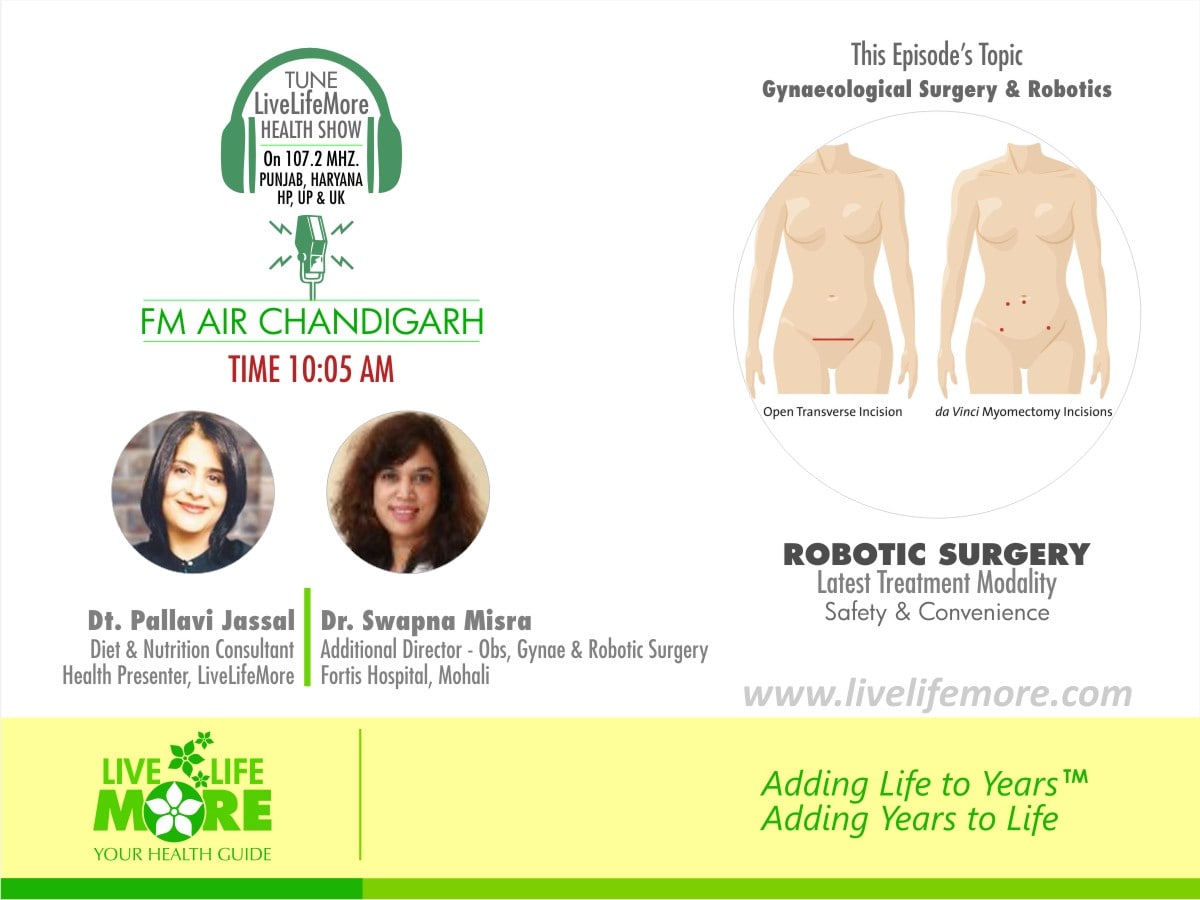 In this informative health talk, Dietitian Pallavi Jassal talks to Dr. Swapna Misra, Additional Director of Robotic Surgery,  about the Gynaecological Surgery & Robotics from Fortis Hospital, Mohali.
Gynaecological surgeries are commonly done for removal of the uterus (Hysterectomy) or Endometriosis, Myomectomy, or tumours of the uterus, ovaries or fallopian tubes ( either benign or malignant) …
You get many questions answered in this interview, such as:
– Who need gynaecological surgery 
– What types of diseases can be treated with robotic surgery
– What are the advantages of robotic surgery over Laparoscopic ( Key-hole ) or Open Surgery
– Why is the right case selection important for Robotic Surgery
Robotic Surgery is the latest minimally invasive technique which got FDA approval in 2005 for treatment of gynaecological surgeries. The numerous benefits include better precision, shorter hospitalisation, less pain after the surgery due to smaller surgical incision. 
Do listen to this show & get back to us for any questions if any.
Take care of your health, stay blessed & LiveLifeMore.
Yours in health awareness,
Dietitian Pallavi Jassal & Dr. Sandeep Jassal,
Team LiveLifeMore.