'Good morning! Have a great day', We all use this phrase to wish our loved ones. But researchers suggests that everyone out of the four Indians, is in the habit of skipping or neglecting a healthy breakfast, the very first task to start a day.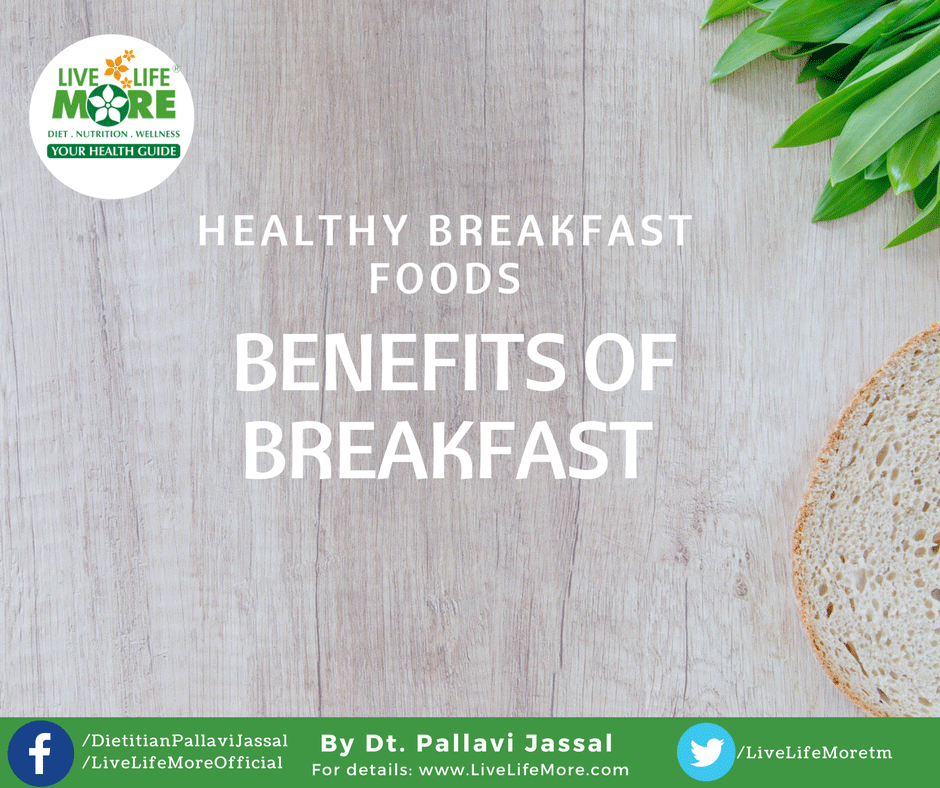 If you are also following the same, then stop it today, as it would have a worse effect on your health & performance.
Friends let's set a good healthy routine for our generations to follow, as they are going to do the same as they will see us doing with our routine.Thus, this article stresses on having a well-balanced breakfast as the priority to start a great day, in the real sense.
BENEFITS OF HEALTHY BREAKFAST
 Eat breakfast to:
Fuel up energy & boost your metabolism.
Get nourishment of calcium, vitamin B, iron, fiber & protein.( Researches have suggested that these nutrients cannot be supplemented throughout the day later on).
Empower cognitive functioning.
To prevent diseases as blood pressure, diabetes, heart troubles.
To lose weight.
Create healthy habits.
Better behavior & performance.
HEALTHY BREAKFAST OPTIONS TO WAKE UP AND RUN THROUGH A BUSY DAY-
Firstly, give up the habit of having a coffee or tea to give yourself a kick start for an energetic day. Below are the far healthier options to boost you:
Apples – MOVING FOR EARLY MORNING LECTURE OR FLIGHT, PICK AN APPLE…..Full of fiber, natural sugars, antioxidant & minerals. Will make you feel equally energetic as coffee but healthier and nutritious option. ( 13g of natural sugar in one apple)?
Eggs– A GREAT TREAT FOR 8-9 a.m., EGG- an ITARIANS….healthy dose of proteins, omega 3& other nutrients.
Oatmeal–AN EASY TO PREPARE BREAKFAST MEAL…. Full of fiber or complex carbs to kickstart metabolic rate and feel you full for long.
Chocolate shake – TOP OF ALL THE OPTIONS FOR YOUR LITTLE HERO & FOR YOU, ALIKE….The protein calcium of milk, supplemented with a mild dose of natural caffeine to boost mental as well as physical alertness.
Chia seeds– A TINY SEEDS TO GIVE A GREAT BOOST TO BRAIN…Add these omega 3 rich pearls to your smoothies or salads, to keep yourself hydrated for longer periods of work.
Honey– ADDS NATURAL SWEETNESS with a fat burning element that will boost your system for much longer than a cup of coffee.… drizzle to your fruit bowl, toast or yogurt.