MUSKMELON or CANTALOUPE or KHARBUJA (Hindi Name) the summer fruit that satisfies the taste along with health benefits of amazing nutritional qualities.
Generally, we think of it being a seasonal stuff to satisfy the water and sweet cravings, but do you know this fruit is one of the healthiest fruits in the world with diverse nutrition & benefits?
Let's have a look…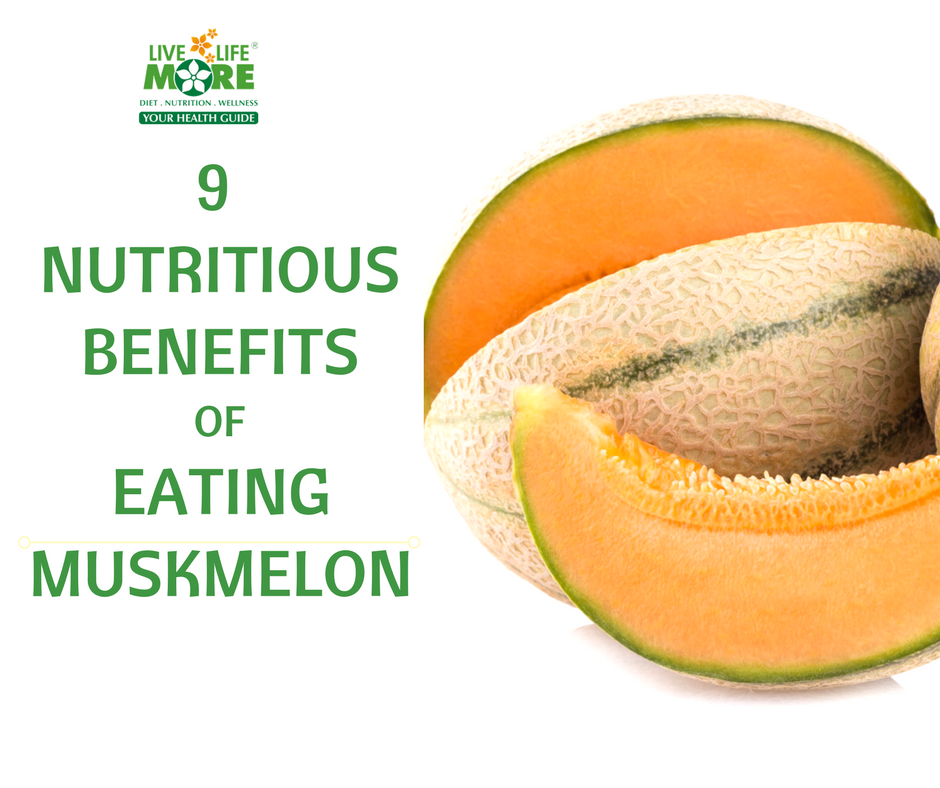 Nutritional Benefits of Muskmelon or Kharbuja
Vitamin C: 1 cup of cantaloupe contains over 100 percent of recommended daily value, thus, great for collagen production in bones, muscles, and cartilage &fight infections like the common cold.
Vitamin B9 or FOLATE: 2 cups of cantaloupe contains 74 micrograms of folate.
Vitamin A ( both beta & alpha forms) – It provides the richest source of this vitamin as it can provide up to 112 percent of daily needs. So, it's a great fruit for skin, eyes, and hairs.
Rich in antioxidants Flavonoids like beta-carotene, lutein, and zeaxanthin. Thus, acts as strong free radicle scavenger protecting against cancer, diabetes, heart diseases, metabolic syndrome.
Potassium- It provides 14 percent of daily needs of potassium. Eating a snack like a cantaloupe after exercise helps replenish depleted electrolytes.
Fibre- Good source of fibre thus good for diabetics.
Provides anti- inflammatory support.
Can restore body's pH due to alkaline nature.
Low in calories thus, can support weight loss – 60 calories/cup.
Eat Fresh, Without Any Artificial Flavours Addition. Can Be Added As Main Stuff To Salads. Can Be Added To Ice- Creams, Custards.