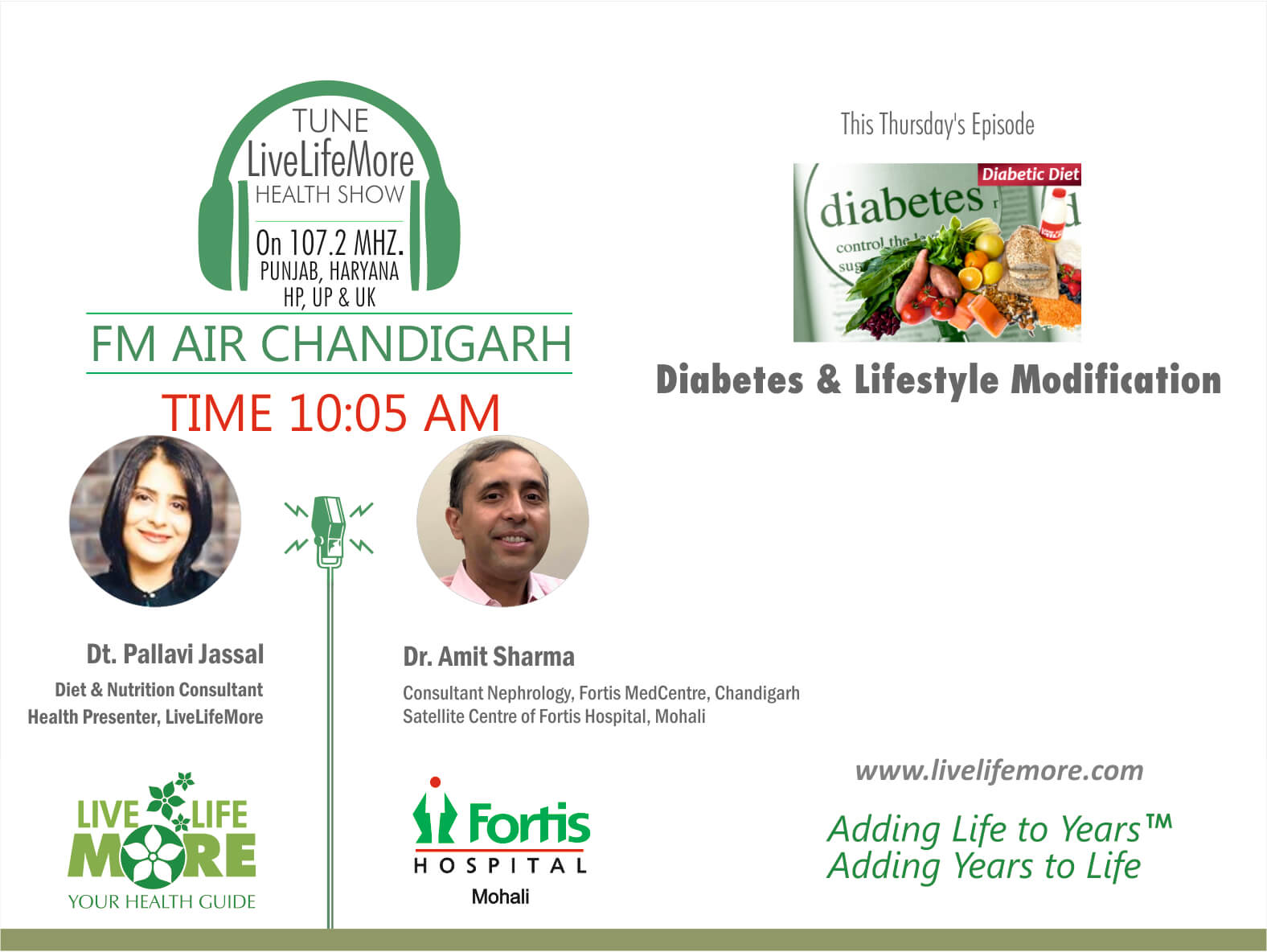 Kidneys play a vital role in the daily workings of our body and help in maintaining our general health and wellbeing, so it is a matter of utmost importance to take good care of kidney health.
In this informative health talk on Kidney health, Dietitian Pallavi Jassal talks about kidney health with Dr. Amit Sharma, Consultant Nephrologist, Fortis MedCentre, Chandigarh, the satellite clinic of Fortis Hospital, Mohali.
He talks about the most common causes of kidney failure or renal impairment and gives some key recommendations for keeping kidneys healthy.
Some key recommendations are:
Keep a check on your blood pressure with regular check-ups
If you are suffering from diabetes, make sure to monitor your blood sugar levels and keep them within control both fasting & postprandial.
Maintain an active, healthy lifestyle and maintain a healthy weight.
Avoid over the counter drugs which are sold without a doctor's prescription as many of them can be used indiscriminately.
Avoid using dietary supplements such as protein powders, pre-workout supplements or post workout powders without a qualified doctor's or certified dietitian's supervision.
Avoid using unsupervised herbal supplements which might have toxic quantities of heavy metals.
It must be noted that one can lose 90% of kidney function without any symptoms. 
It is important to get the kidney health assessed regularly if somebody has been exposed to any of the above-mentioned causes & it is even more important to follow the recommendations of a qualified doctor trained in nephrology as well as a dietitian or a nutritionist  for preserving the kidney function so that one does not have to depend upon Dialysis or Kidney Transplant for survival later.
Take care, stay informed, stay blessed & LiveLifeMore.
Yours in health awareness,
Dietitian Pallavi Jassal & Dr. Sandeep Jassal,
Team LiveLifeMore